Why Choose NoteCable?
10X Faster Download Speed
Downloading songs, albums at 10X faster speed.
High Audio OutPut Quality
Keep the highest audio quality after conversion.
Multiple Output Formats
Output music to MP3/AAC/WAV/FLAC/AIFF/ALAC.
Free Upgrades & Support
Offer free updates and support when using our program.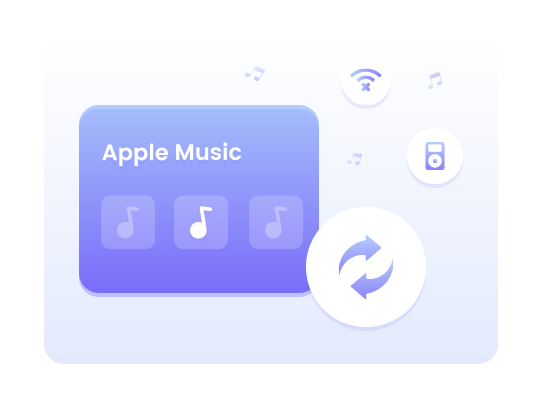 Professional Music Downloader.
NoteCable Atunes Music Converter is specially designed to record tracks from Apple Music and convert them to common formats for offline playback. Once songs are downloaded to plain format files, you can play songs via any MP3 player, burn them to CD, and move them to any device, such as iPad, iPhone, Android phone, Android tablet.
You are not required to install music app. Only with this music converter, you can save songs, playlists you need from Apple Music effortlessly. After downloading songs to local disk, you can freely listen to music anytime and anywhere.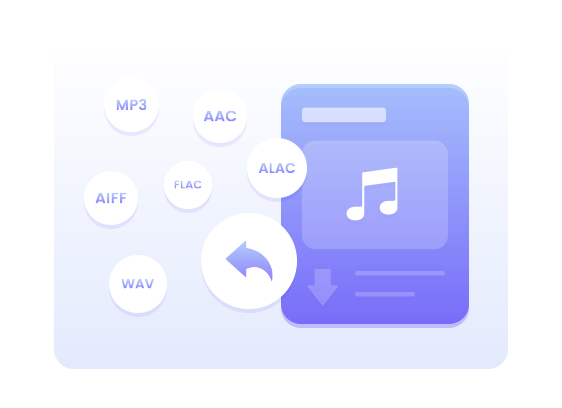 Save and Convert Music to MP3/AAC/WAV/FLAC/AIFF/ALAC.
Generally, we download and convert streaming music to MP3 files. With NoteCable, we have more options. According to different needs, NoteCable enables you to download music as MP3, AAC, WAV, AIFF, ALAC or FLAC format. When you need to compresses music into files with smaller capacity, you can download music to MP3 and AAC with up to 320kbps. For most users, 320kbps MP3 or AAC songs is not significantly lower than the original uncompressed audio.
For users who pursue lossless quality music, NoteCable offers more options to save songs to FLAC or WAV files. And AIFF format is for Macintosh users. Simply choose your desire format in the setting window, you can get Apple Music in that format as needed.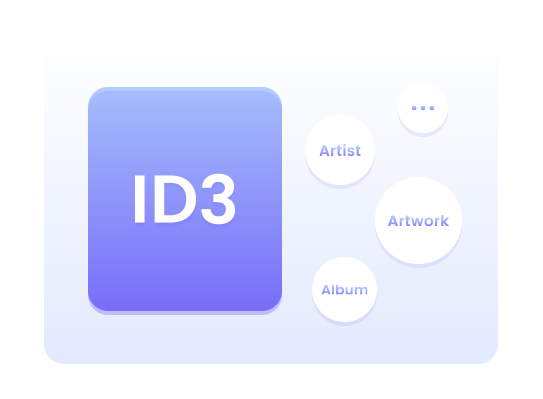 Keep Original Audio Quality and ID3 Tags.
Armed with a top-ranking conversion core, NoteCable is always reliable to keep the best audio quality after the conversion of songs, enabling you to enjoy songs offline on any device without caring about the quality loss.
In addition, with most advanced ID tag identification technology, NoteCable recognizes tag information of every song accurately, including Artwork and Metadata (title, artist, album, album artist, composer, and more).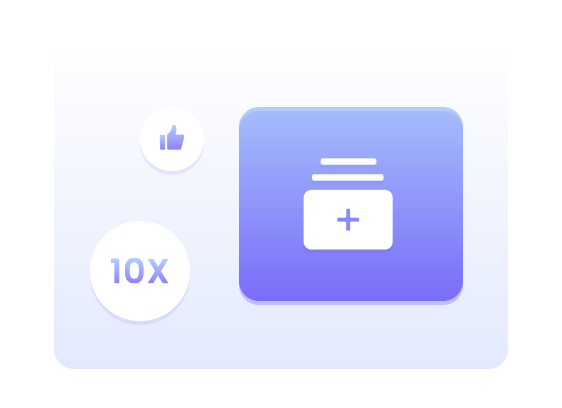 Download Music at 10X Faster Speed.
Unlike screen recorders, NoteCable downloads and converts music from a playlist directly. NoteCable abandons many complicated and cumbersome processes. It's a user-friendly music downloader that enables you to easily add any of your favorite songs and download.
What's more, NoteCable provides 10x faster speed to download songs from music playlist. With stable internet connection, it converts a music playlist within a few minutes. In this boring weekend, let NotaCable help you download all the songs you love. In this way you will have an entire offline music library.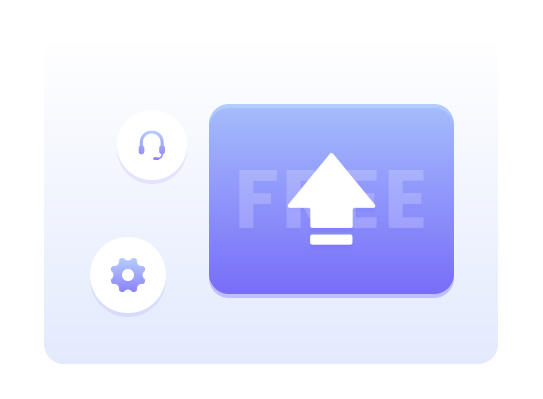 Free Update and Technical Support.
Customers who've purchased a license of NoteCable are free to get regular program updates and technical support.
Besides, in order to provide our users with the best user experience, we'll always keep the program up-to-date to be capable of the latest version of Windows OS.
PRICING PLAN
No Hidden Charges!
We always provide the most cost-effective service. Every penny you spend all value for money.
Auto-Renewal. Cancel Anytime
1-License for 1-PC
For Windows 11,10,8.1,8,7
5 Days Money Back Guarantee
Free Update
24/7 Support
Auto-Renewal. Cancel Anytime
1-License for 1-PC
For Windows 11,10,8.1,8,7
5 Days Money Back Guarantee
Free Update
24/7 Support
One-Time Purchase
1-License for 1-PC
For Windows 11,10,8.1,8,7
30 Days Money Back Guarantee
Free Update
24/7 Support
User Review & Feedback
Since the product was released, we have received top reviews from all over the world. We will continue to work hard to live up to the trust of every user.
Best Way to Play Offline
The NoteCable Atunes Music Converter is a great tool for converting my tracks, albums from Apple Music to MP3 format. I need MP3 format music files to be saved on my USB and play them on my car offline. It is an easy-to-use tool that you do not need to install the Apple Music app or iTunes. Great job!

Lossless Music Downloading
I use the win version of NoteCable Atunes Music Converter. It is quite nice to download music from iTunes to FLAC lossless quality. They provide nice customer support and guidance for me to save all audios in CD lossless quality by setting output format to FLAC. Nice tool. Please keep working on it.

Much Colorful to Our Life
I need my Apple Music downloaded offline for my husband who has been in the hospital recently. Then I found this tool. It's the best reliable software they always make new updates. Now I can easily get some Apple music downloaded to my iPod and share with my husband. Recommend!