Home > Amazon Music Tips > Download Amazon Music to USB Flash Drive
Download Amazon Music to USB Flash Drive
It is hard to imagine that you can download Amazon Music to your mobile phone for offline playing, while this is not achievement enough to listen with a USB flash drive. It just comes down to a shortfall in downloading Amazon Music to other places where it is getting ready with a USB port, like on your computer or your vehicle. People are desired to download Amazon Music from online to offline as actual audio files on a USB flash drive which gives them more control over Amazon Music. USB Flash drive is normally used for storing and backing up data from one to another location. Furthermore, a USB flash drive can also be used in an android phone or connected to an iPad or iPhone. So when you put the music into a flash drive, and connect to the USB port of the device, the Amazon Music can be written and rewritten multiple numbers of times, just like the hard drives. These drives have completely replaced the floppy disk, and they have nearly replaced the CD, DVD, and BD disc for storage purposes.
But my question is that how you possibly download Amazon Music to a USB Flash Drive? Since the fact that Amazon Music is only streaming on the platform. Even you startup the offline mode, the music files are tightly placed that way. You will never manage to export them and downloaded them to independent storage.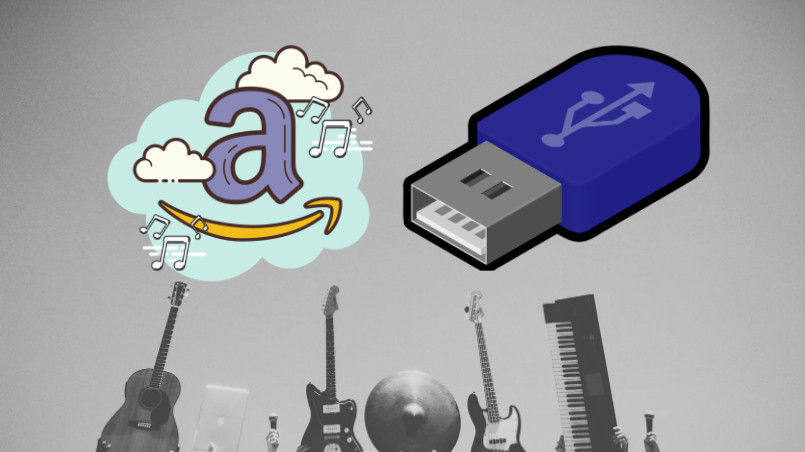 How to Download Amazon Music to USB Flash Drive?
To truly export Amazon Music and download Amazon Music to a USB flash drive, we will work out with the NoteCable Amazie Music Converter. This is a music converter especially for Amazon Music Unlimited or Prime subscribers. Listeners can easily download Amazon Music as real audio files. Then Amazon Music will be embedded in various plain audio formats such as MP3, AAC, FLAC, AIFF, WAV and ALAC, incredibly achieving multiple possibilities of the Amazon Music use on devices, like your USB flash drive. 10X faster conversion speed and perfectly original sound quality exportation of NoteCable have proven right when you want some help to download Amazon Music without quality loss. To give you a general understanding of how NoteCable Amazie Music Converter works, below are the detailed steps for your reference.
The Tool You Need:
Step 1Run NoteCable Amazie Music Converter on your computer. On the front page, there is an 'Open Amazon Music Web Player' entrance that you can enter into it. You then just log into your Amazon Music account. So that you can access your Amazon Music content.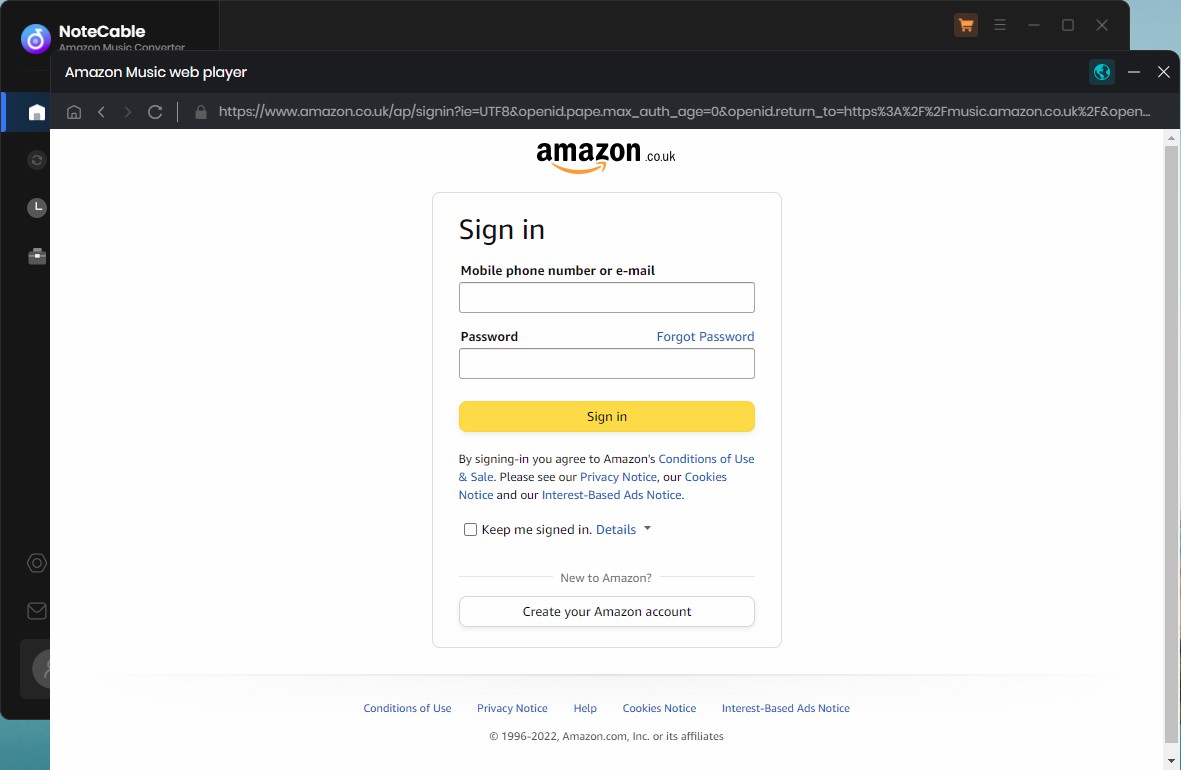 Step 2 Navigate to the 'Settings' menu on the top right corner, you then set up the Amazon Music output format from MP3, AAC, FLAC, WAV, AIFF and ALAC, based on what your USB flash drive requires. Also, you are supposed to personalize the output parameters in your preference.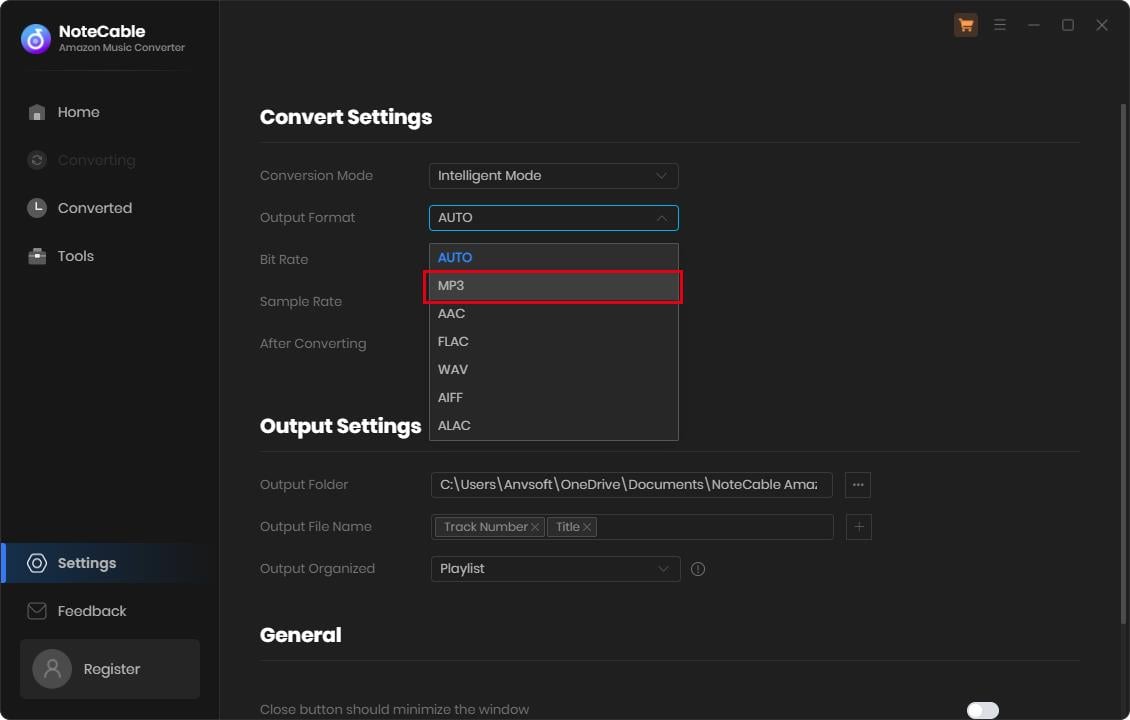 Step 3 To continue, you can open an Amazon playlist and then view the songs under it before you click on the 'Add to list' button. You will be prompted with another window containing the songs in the playlist. You then just tick off the box beside the title. And finally, press the 'Convert Now' to proceed.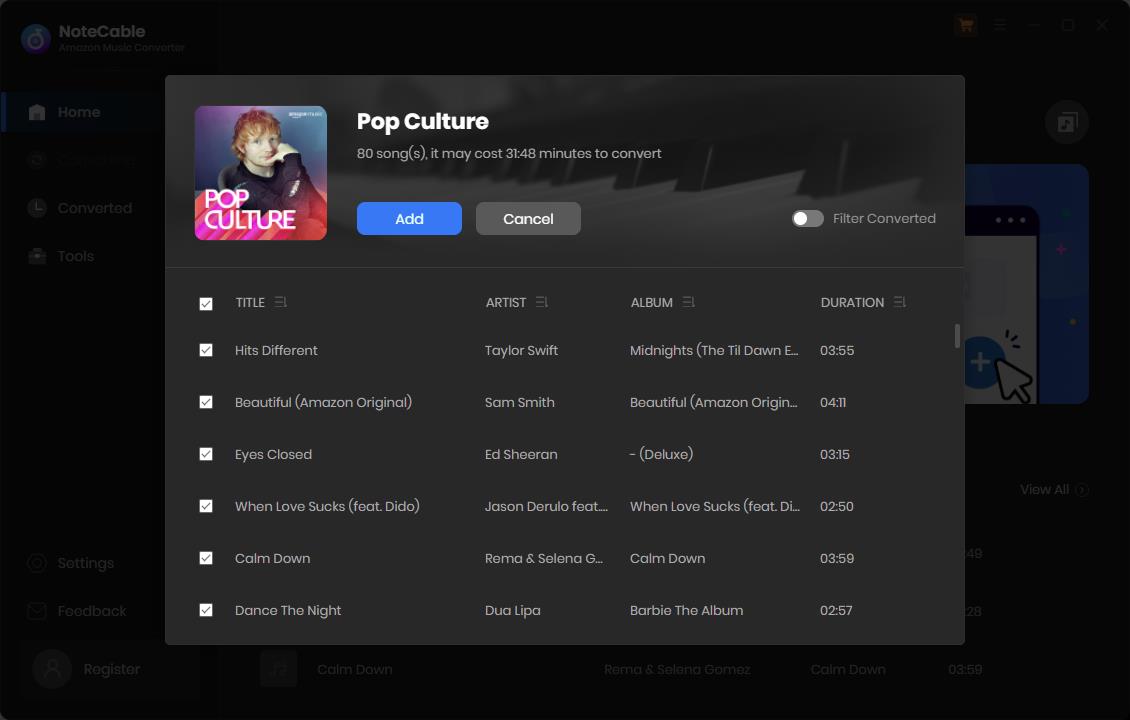 To convert batch Amazon Music playlist, you then click on 'Save to list' when your selected songs will be put into the task list. You then just repeat the same operation to find your ideal playlist, add it to the conversion panel, tick off the single song. Not until you choose all your needed playlists and songs, you can click on 'Convert Now' to start the conversion.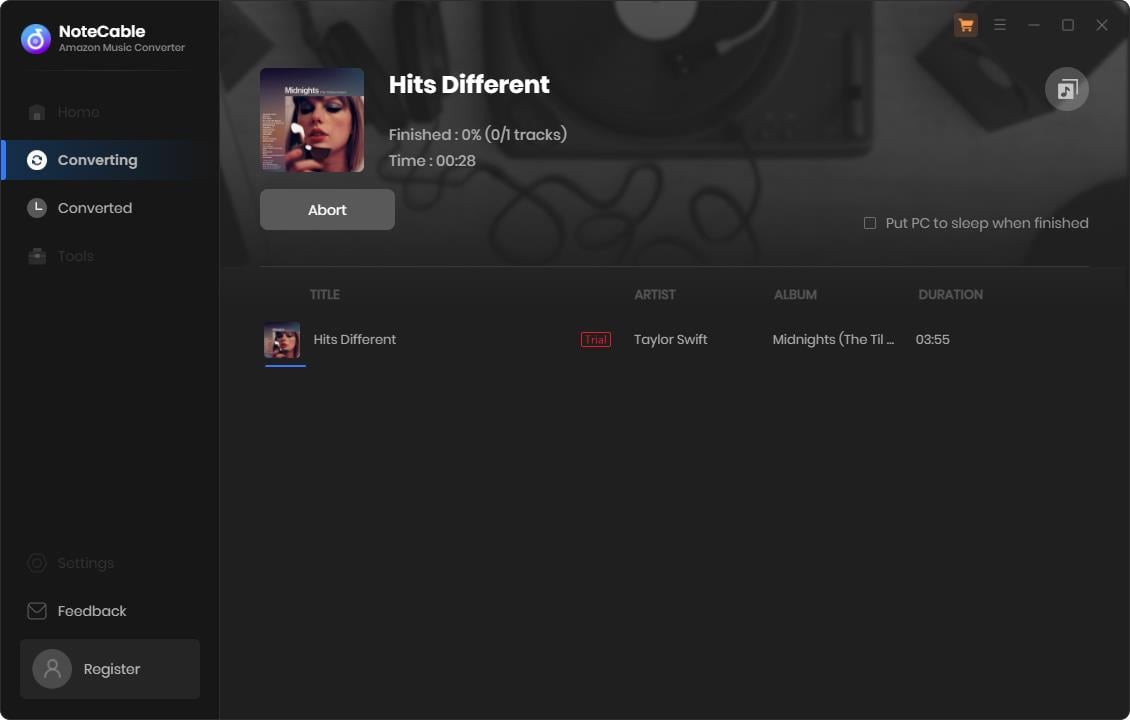 Step 4 To view all your downloading history, you can click on the clock icon on top right corner. All Amazon Music downloads are listed there. Further clicking on the folder after a single song, you can reach out to the downloaded files in your local place.
As you can find out, all the songs listed in your local folder are categorized as music files on your computer. That means they are in the open sources as MP3/AAC/FLAC/AIFF/WAV/ALAC format and don't have any digital right management attached. They are all movable to your USB flash drive from now on.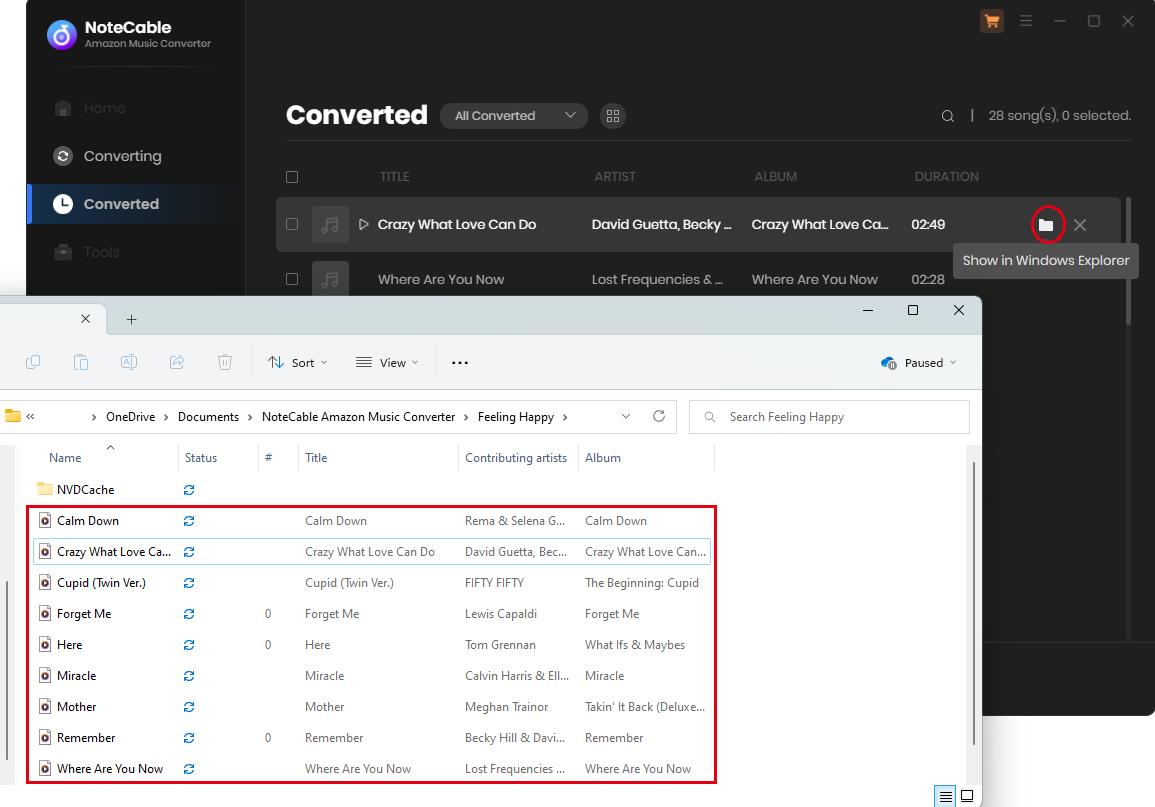 Step 5The last yet most significant step is to import the Amazon Music downloads to a USB flash drive. Simply connect your flash drive to your computer USB port. When it is detected, the computer will pop it up with the contents inside the USB. You then just easily make a copy of Amazon Music downloads from the output folder and paste it onto the USB flash drive folder on your computer.
Note: The free trial version of the NoteCable Amazie Music Converter enables you to convert the first one minute of each song and convert 3 music files simultaneously. You can unlock the time limitation by purchasing the full version.
Summary
There are many benefits when you get Amazon Music downloaded to the computer or desktops. From that time on, you can save time to log in or log out of the Amazon Music platform, but you can gain faster access to your Amazon Music playlist with ease. By the process, NoteCable Amazie Music Converter will remove the digital right management posed on the online music. And this will let you use Amazon Music in any way you please.
---