Home > Amazon Music Tips > Play Amazon Music on PS4
Two Ways to Play Amazon Music on PS4
"I recently purchased a PS4. I would like to play my Amazon music while playing games, do I need an additional device to play it?"
If you are someone who likes to play games and listen to music, you may want to know how to play Amazon Music on PS4. Amazon Music is a popular music streaming service that provides online playback and offline downloads of millions of songs, podcasts, and audiobooks. If you have an Amazon Prime or Amazon Music Unlimited membership, you can enjoy Amazon Music on a variety of devices. However, there is no dedicated Amazon Music app on PS4, which makes many PS4 users regretful and inconvenient. So, is there a way to play Amazon Music on PS4? This article will introduce two effective ways to help you play Amazon Music on PS4.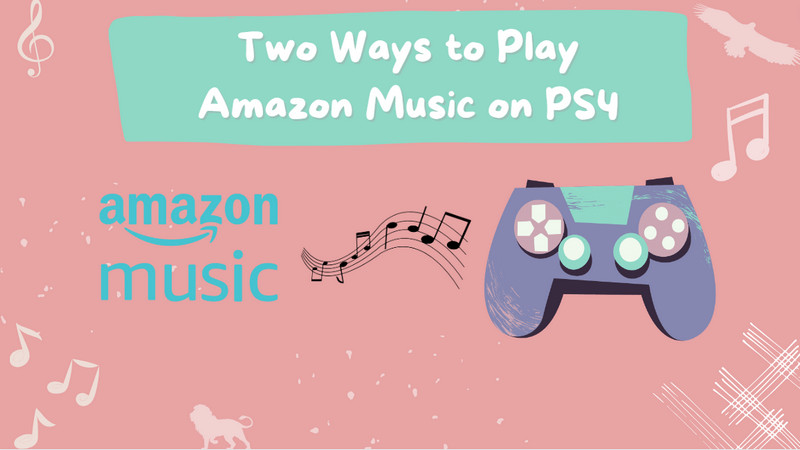 Currently, the only streaming music service you can use on PS4 is Spotify. Because you cannot download and install Amazon Music on PS4, you cannot listen to Amazon Music songs on PS4 directly.
However, as a game console, PS4 is also equipped with a web browser, and most streaming music services can be accessed through a web browser, which allows us to enjoy Amazon Music on PS4. You can follow the steps below to listen to Amazon Music songs on PS4 using PS4's web player.
Step 1: Turn on your PS4 and navigate to the main menu.
Step 2: Go into the Content area and find the Internet Browser among the row of apps.
Step 3: Click the X button on your PS4 controller to launch the Internet Browser.
Step 4: Enter "Amazon Music" in the search box or enter the Amazon Music URL in the address bar, and then enter the Amazon Music official website.
Step 5: Sign in to your Amazon Music account and select your favorite songs to play.
The problem of playing Amazon Music on PS4 is solved, but there is another problem: we cannot play video games and play songs on PS4 at the same time. These limitations make it less feasible to play Amazon Music on PS4 using the PS4 internet browser.
Take it easy, we have another great way. As we all know, PS4 can directly play music files from USB drives. So all we need to do is transfer Amazon Music songs to a USB drive. Even if you subscribe to Amazon Music Prime or Amazon Music Unlimited, you cannot download Amazon Music songs on PC, however, with NoteCable Amazon Music Converter, you can easily solve this problem.
The Tool You Need:
Step 1Launch NoteCable Amazon Music Converter on your desktop. And then you can choose a conversion mode.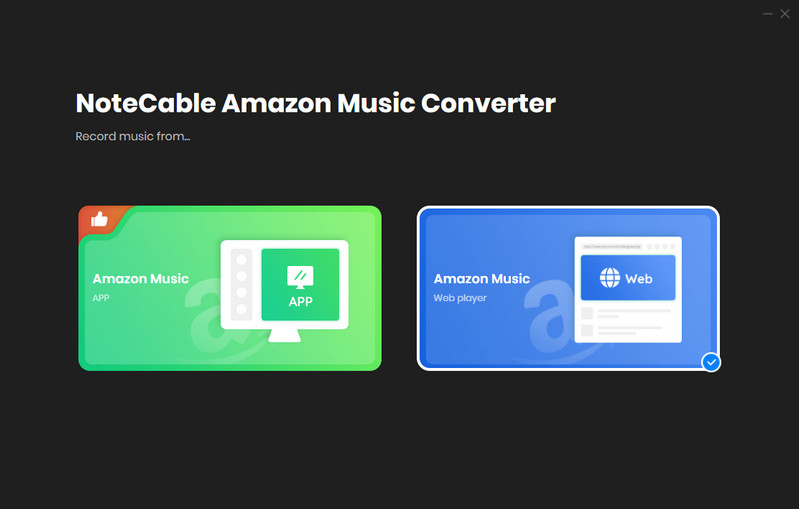 Step 2With NoteCable Webplayer Mode, you can Sign in to your Amazon account on the web page.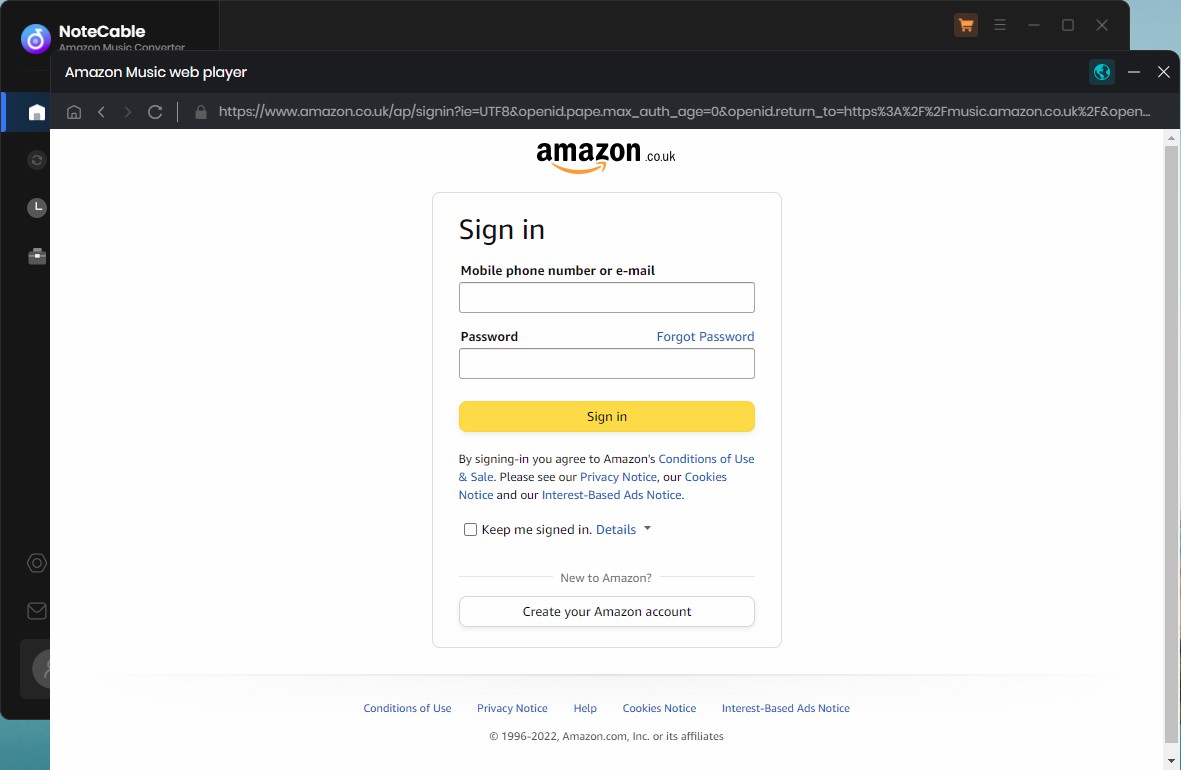 Step 3Go to the 'Settings' menu on the left bar, you then set up the Amazon Music output format. Also, you are supposed to personalize the output parameters to your preference.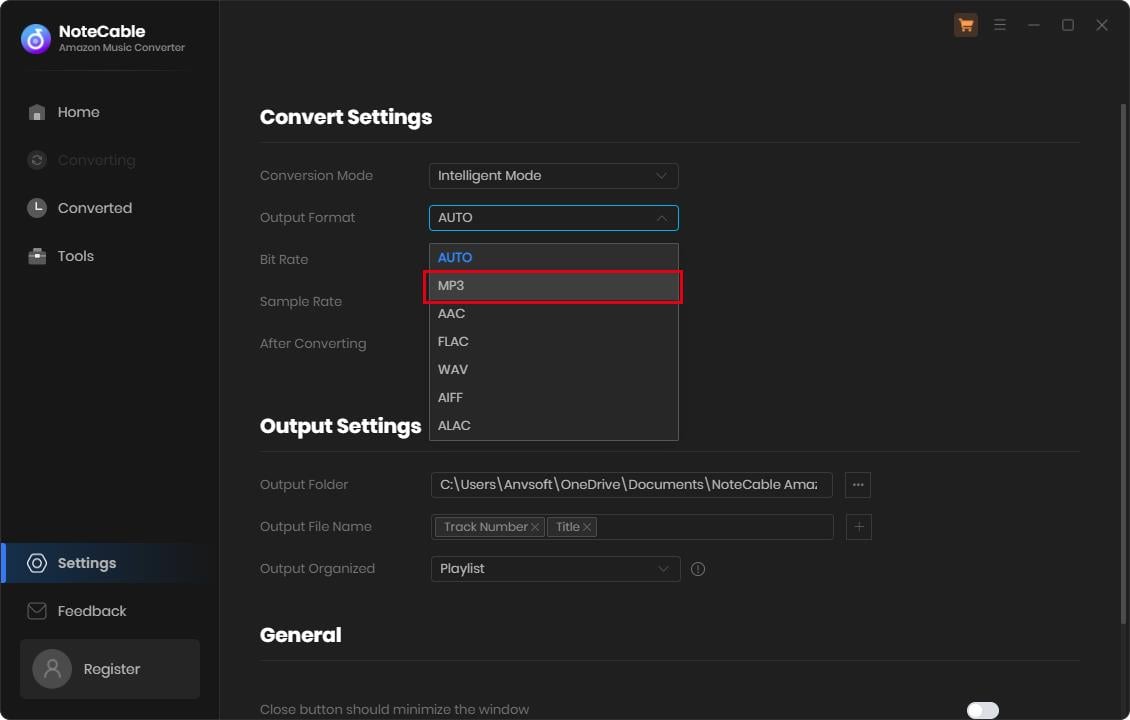 Step 4 Then, open the playlist that you want to download and click on the 'Click to add' button and NoteCable will read the whole playlist. You then just select the songs contained in that playlist. Finally, click the 'Convert' to proceed.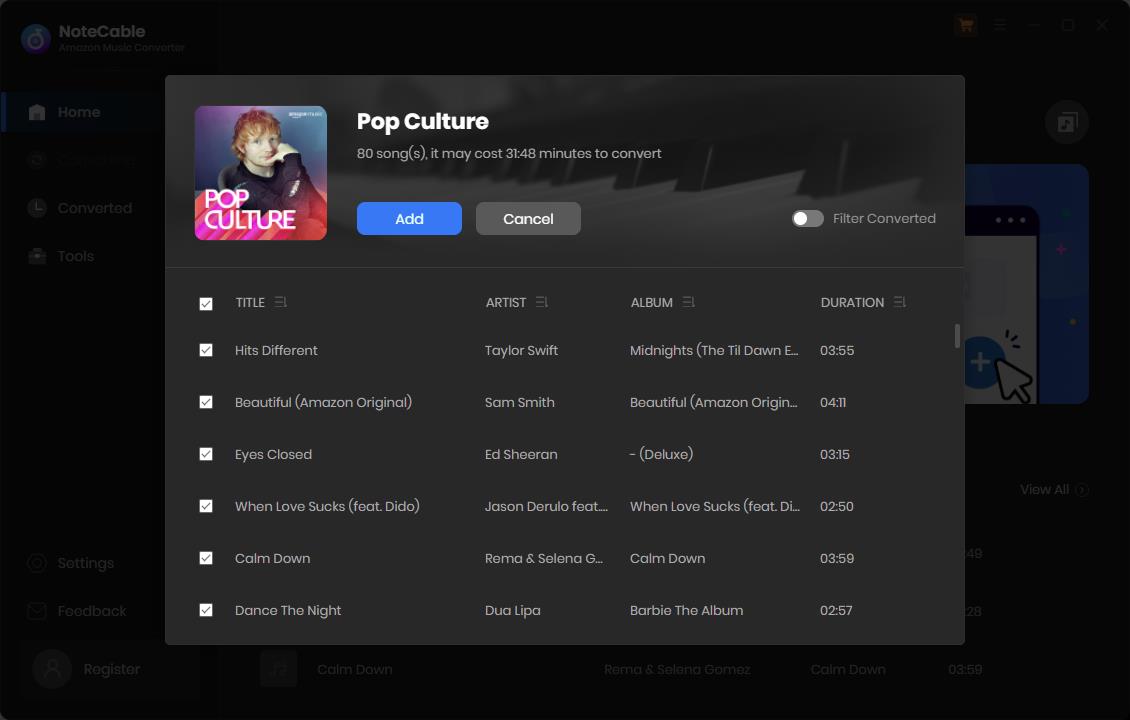 But if you would like to convert the Amazon Music playlist in batch, you can click Add More to add other your preferred playlists and select the songs. By clicking the 'Convert' function, you can start the conversion.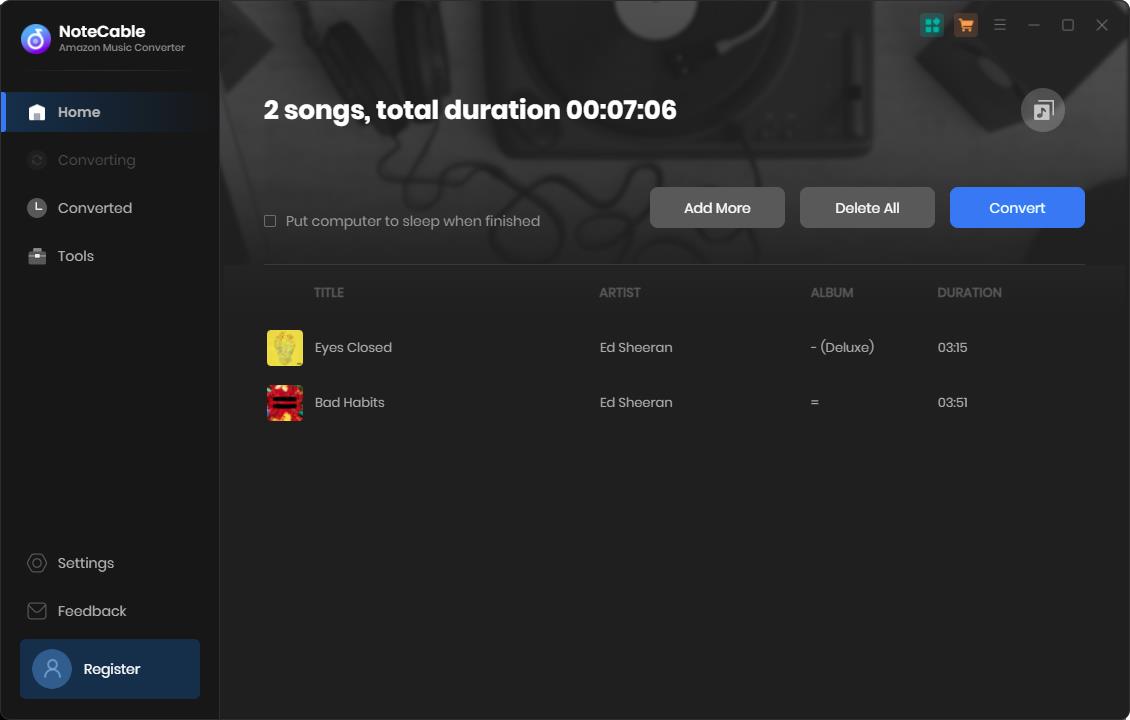 Step 5You can click on the 'Converted' part on the left bar. All Amazon Music downloads are listed there.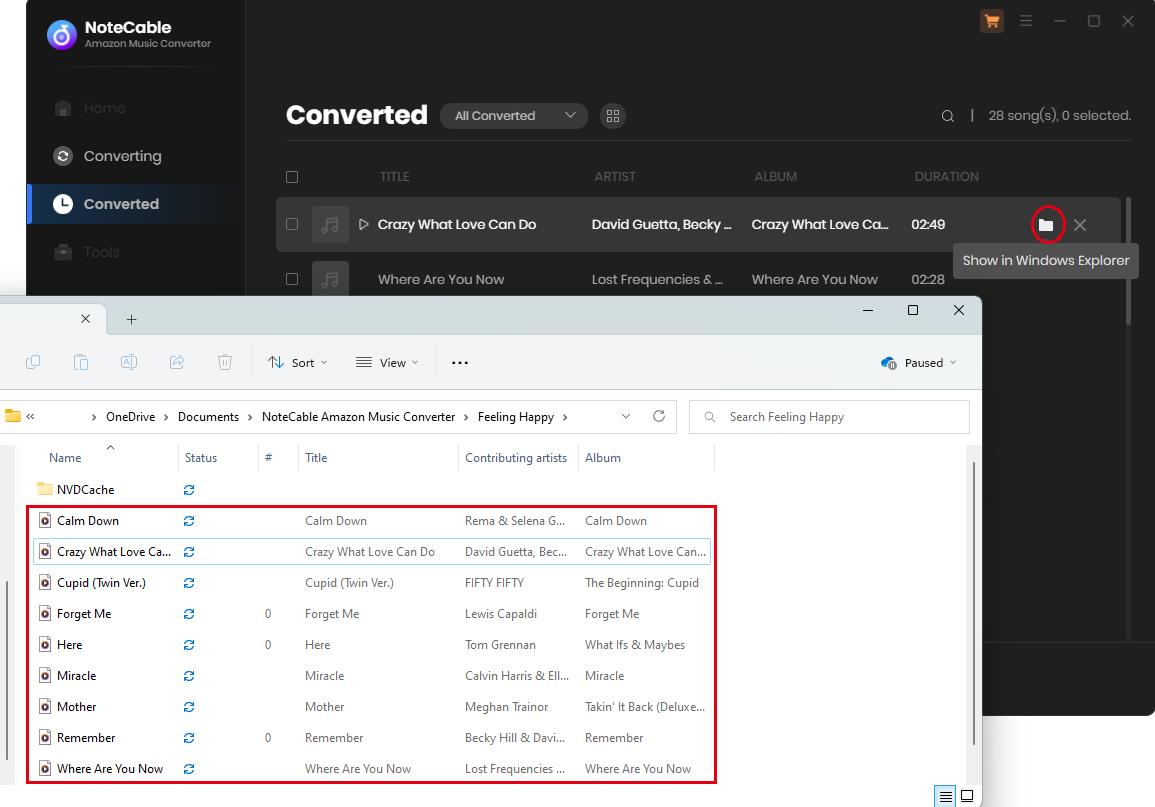 As you can find out, all the songs listed in your local folder are categorized as music files on your computer. That means they are in the open sources as MP3/AAC/FLAC/AIFF/WAV/ALAC format and don't have any digital right management attached.
Note: The free trial version of the NoteCable Amazon Music Converter enables you to convert the first one minute of each song. You can unlock the time limitation by purchasing the full version.
Step 6Plug the USB drive into a USB port on your Windows or Mac and you'll find a removable device.
Step 7Access the USB drive and open the output folder of NoteCable Amazon Music Converter and copy the converted Amazon Music songs to the USB drive.
Step 8Once the copy is complete, remove the USB drive and insert it into the PS4's USB port to access the USB drive from the PS4. Then select the media player from the PS4 content area, select the music file you want to play, and listen to the song from Amazon Music.
Conclusion
In summary, this article introduces two methods to play Amazon Music on PS4, using PS4 Internet Browser and NoteCable Amazon Music Converter. You can choose the method that suits you based on your needs and preferences. No matter which method you choose, you can enjoy music from Amazon Music on PS4 to increase your gaming enjoyment.
---