Home > Spotify Music Tips > Spotify Free vs Premium vs Family
Spotify Free vs Premium vs Family
As one of the largest music streaming service providers, Spotify has over 574 million monthly active users, including 226 million paying subscribers, as of March 2022. We all know that currently there are three patterns for trying Spotify—Spotify Free, Spotify Premium ($10.99 per month), and Spotify Family ($16.99 per month). Spotify subscribers are allowed to download up to 3,333 songs per device on up to 3 different devices. Unfortunately, the Spotify offline listening mode is not available on a Spotify free account which has a lot of limited features and ad-supported playback.
Which Spotify Free, Premium, or the family version of Premium is ideal for your music listening requirements? All three provide a distinctively tailored experience that can significantly increase how much you like streaming music. We'll be looking closely at each of these versions and the features they offer in this article so you have all the information you need to choose. We will also provide some further advice on how to maximize your ability to choose which music is available on demand with any type.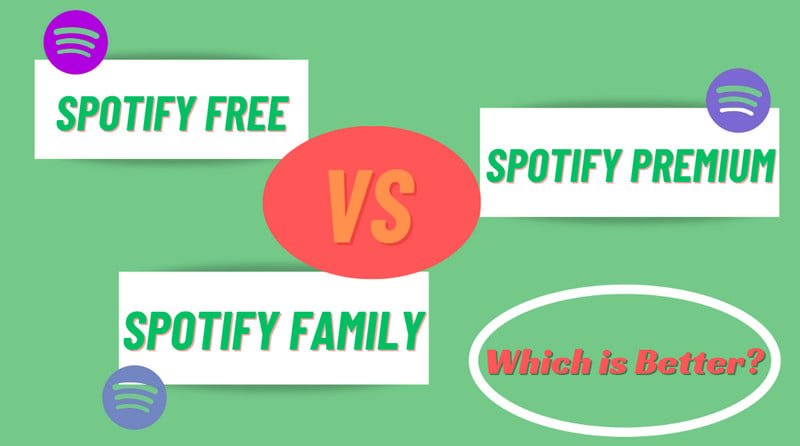 Part 1: General Comparison of Spotify Free & Premium & Family
For the very beginning, let's have a look at the general comparison of these three plans:
| | | | |
| --- | --- | --- | --- |
| / | Spotify Free | Spotify Premium | Spotify Family |
| Price | Free | $10.99 | $16.99 |
| Playback Control | Shuffle Mode | Unlimited Skips | Unlimited Skips |
| Account Number | / | One | Six |
| Offline Listening | NO | YES | YES |
| Audio Quality | 128 kbit/s | 256 kbit/s or 320 kbit/s | 256 kbit/s or 320 kbit/s |
| Social Features | No | the Blend feature & Group Sessions | the Blend feature & Group Sessions |
Spotify Free users have the most limitations among these three types because it is free for Spotify users to listen to Spotify shuffle music. People don't need to pay any money for listening to your Spotify songs. However, you can just listen to your songs online and you are not allowed to skip the advertisement while you are streaming.
Ads are one of the greatest distinctions between Spotify Free and Premium. During their listening session, free users will occasionally see advertising, which can be annoying and upsetting. While Spotify Free users can skip tracks, there are restrictions on how many they can do in a certain amount of time. Six skips are allowed each hour on a Spotify Free subscription.
The capability of offline music listening is another important distinction between Spotify Free and Premium. Free users must have a working internet connection to access their music, which can be problematic if they live in a place without it.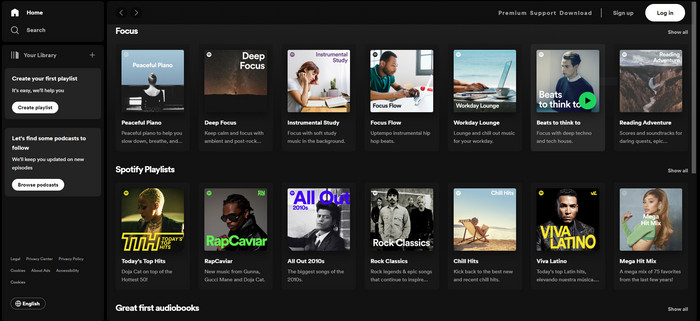 Spotify Premium is a payable subscription provided by Spotify. Premium users reduce much more limitations than Spotify Free users. Spotify Premium members get an ad-free experience that lets them listen to their music without interruption. As a result, you may stream your preferred music, playlists, and podcasts without being interrupted. You can also enjoy exclusive music content on Spotify if you have a Spotify Premium subscription. You can easily get newly released albums, podcasts, and live performances. What's more, Spotify allows Spotify Premium users to download their favorite songs, albums, playlists, and so on to enjoy them offline. That's to say, you can enjoy your Spotify songs without an Internet connection on your Spotify app on any of your devices.
Last but not least, Spotify Premium users can also skip songs unlimitedly. Compared to six skips of Spotify Free users, Spotify Premium users can skip as many songs as they like to finally decide what to listen to. Fortunately, Spotify provides a 1-month free trial for new users, so you can also get the Spotify Premium free trial to try its powerful features.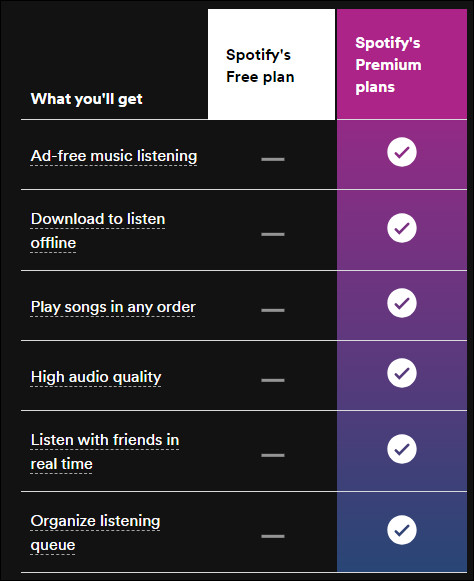 Part 4: Spotify Family
Spotify Family is a plan that is paid for family sharing. As we all know, Spotify Premium only provides features to one account, which means that you can't share the features with others. So, Spotify came up with Spotify Family Plan. You can share your Spotify features with your family by purchasing a Family Plan, which is cheaper than buying everyone a Spotify Premium. It gives users access to offline, ad-free music listening on any device, including smartphones, tablets, and desktop computers. Additionally, everyone can play simultaneously.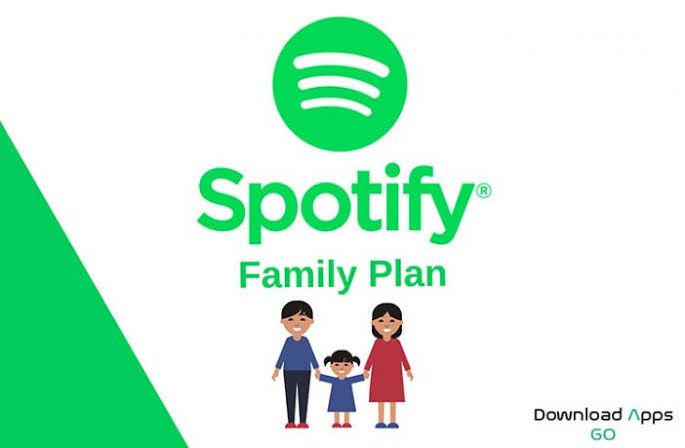 Extra Tip: Download Spotify Music with a Free/Premim/Family Account
Thanks to advanced technology, some third-party converter tools appear and can help us achieve this idea of downloading music from Spotify with any type of account. Here, NoteCable Spotify Music Converter is recommended greatly owing to its intelligence and user-friendly feature. It is specially designed for downloading single Spotify track, playlists, whole albums, and podcasts to local computer. You can download Spotify songs in plain music format, including MP3, AAC, FLAC, WAV, AIFF, and ALAC. So it becomes so easy to play Spotify songs on mobile phones, MP3 players, DJ softwares, car or any compatible devices.
Additionally, Spotie Music Converter can support batch downloading. After downloading, you would get the audio files without quality loss. Meanwhile, with Music Web Player built-in, you don't have to install the client on your PC. Just log in with your either free or Premium accounts to download songs at up to 10X faster speed. The following are four steps to get your Spotify playlists downloaded.
Step 1Install and Run the NoteCable Spotie Music Converter and Choose Conversion Mode
Launch the NoteCable Spotie Music Converter on your computer. And then you can choose App Mode or Webplayer Mode as your conversion mode.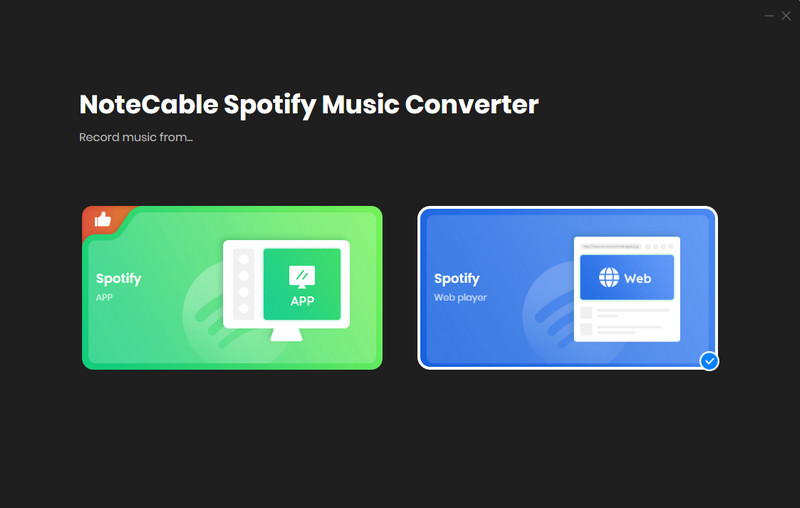 Step 2Sign into Your Spotify Music Account
Windows and Mac's versions are provided above. You can click on the button to download. There will be a web version of Spotify Music inserted in the NoteCable program if you choose Webplayer Mode.
To access the Spotify Music library, you can log in with either your Spotify Free account or your Spotify Premium account.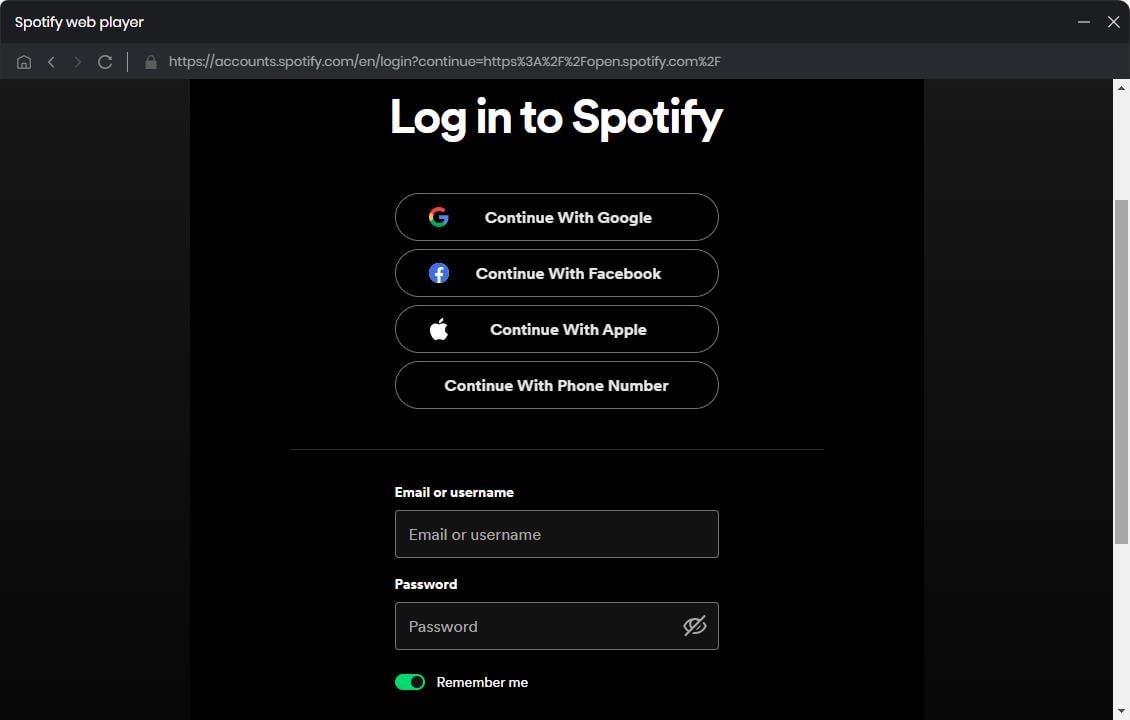 Step 3 Customize Spotify Music Output Settings.
You must make output settings a priority throughout the conversion process. Direct to the settings part where you are supposed to set up the output format, sound quality, and the output file name in your favor. If you choose Auto as the output format, NoteCable will convert music at a faster speed. For better organizing your music library, you can save the output audio files into folders sorted out by Artist, Album, Artist/Album, or Album/Artist. In addition, NoteCable allows you to customize the name of the output files and save the output audio files in the same order as the original playlist.
If you are used to putting all downloaded songs in one folder, you can set up the option to None on the output organized column.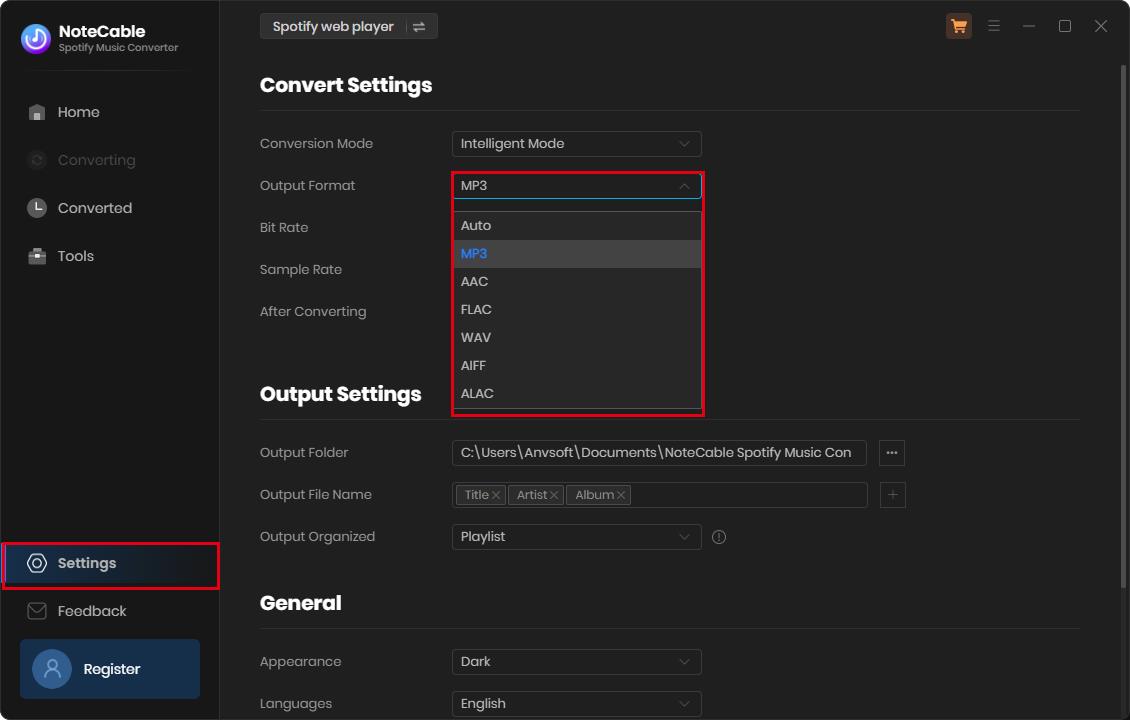 Step 4Add Spotify Music or Playlists.
Alright now, navigate to your favorite playlist. And click the function button Click to add button. The current playlist will be read and put into a conversion panel.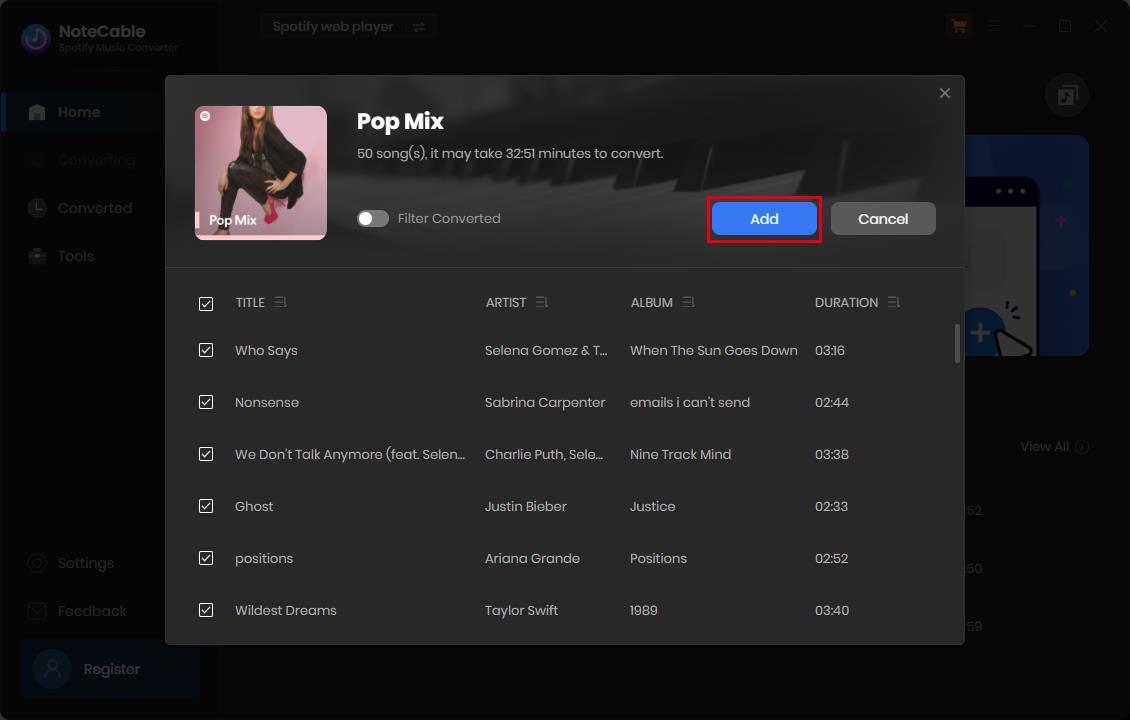 If you need to convert songs from multiple playlists in a single go, simply click the Add More button and add more songs from various playlists to the conversion list.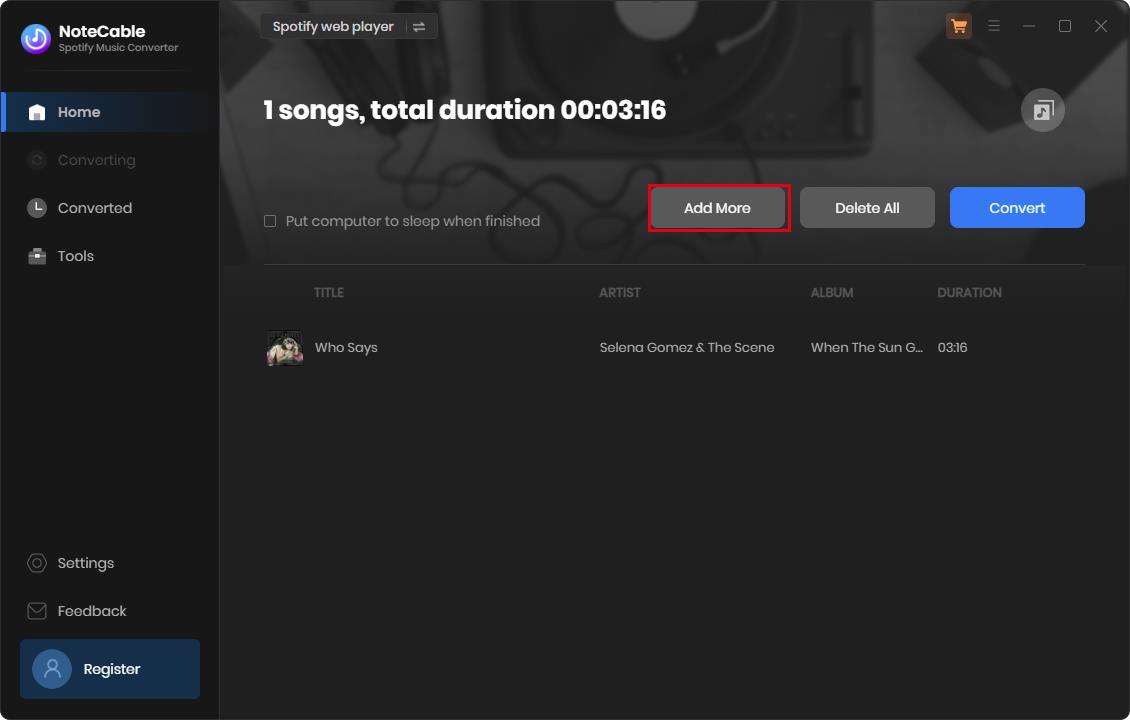 At last, it is time to press the Convert to perform the task. Songs on the waiting list will start to convert as well.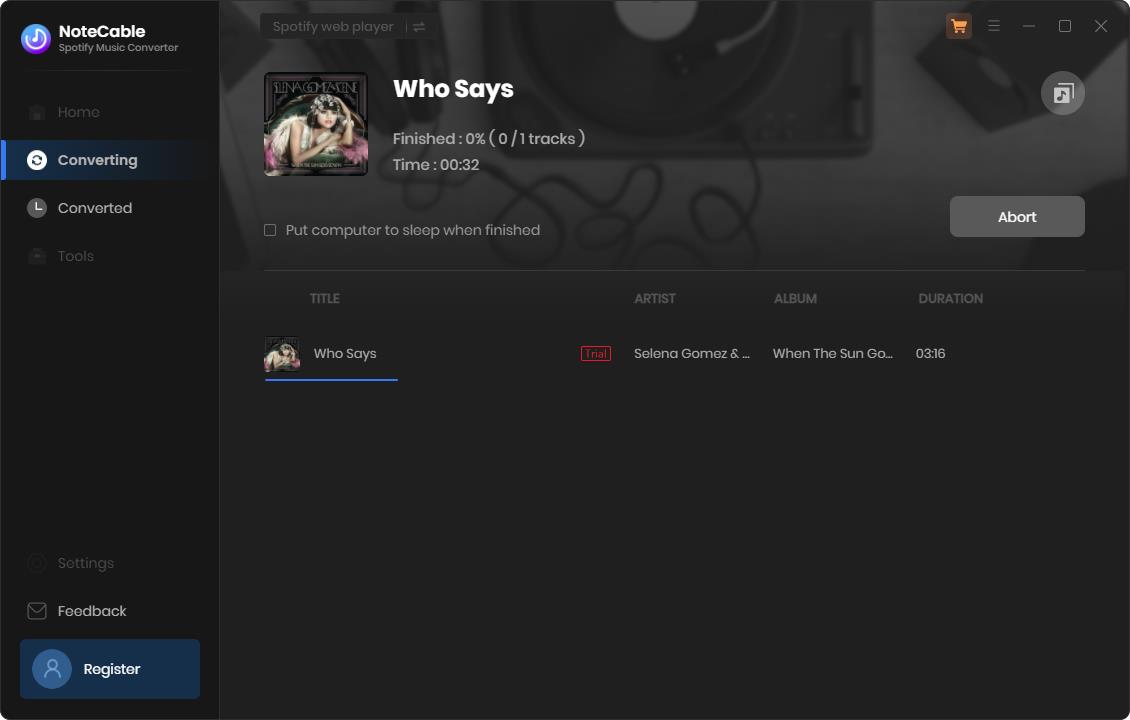 Step 5Check the Spotify Music Downloads.
When the downloading is completed, click Converted, and you will find the history of the downloaded songs listed here. Click the folder icon behind the Duration, you can locate the downloaded Spotify music songs in the local folder on your computer.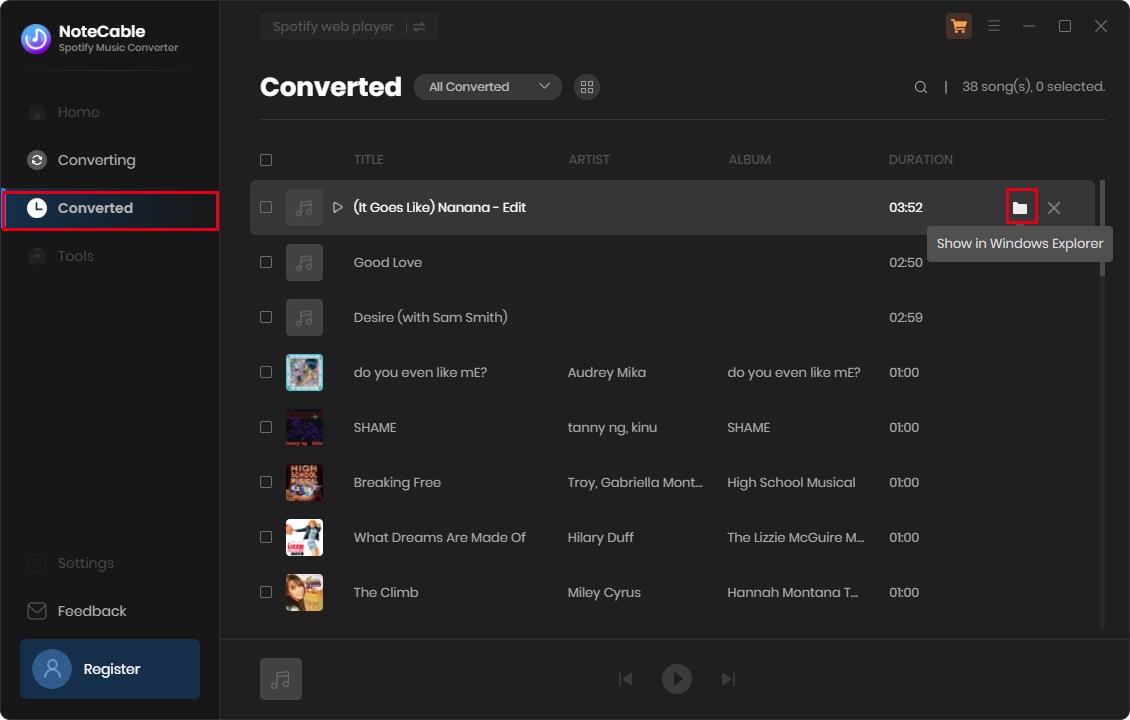 Summary
The Spotify Free, Premium, and Family plans are distinct bundles designed to meet various music listening needs. The amount of songs that can be skipped by free users is restricted, and there may be adverts that disrupt their streaming. Premium subscribers receive ad-free service, access to only certain content, unlimited song skips, and the option to download songs for offline listening. Family offers a cost-effective sharing option with simultaneous playback on any device and ad-free music. Free users can also try downloading music for offline listening with NoteCable Spotie Music Converter.