Home > Spotify Music Tips > Spotify Premium Duo
[2023 Updated] FAQs about Spotify Duo
In order to attract and retain more users, improve user satisfaction, and increase interaction and sharing between users, Spotify offers the Premium Duo Plan: a very cost-effective, smaller service than the family plan. Provided you currently live with your friends, lover, or siblings, this may be a perfect package for you. If you want to learn more about Spotify Duo, please continue reading this article.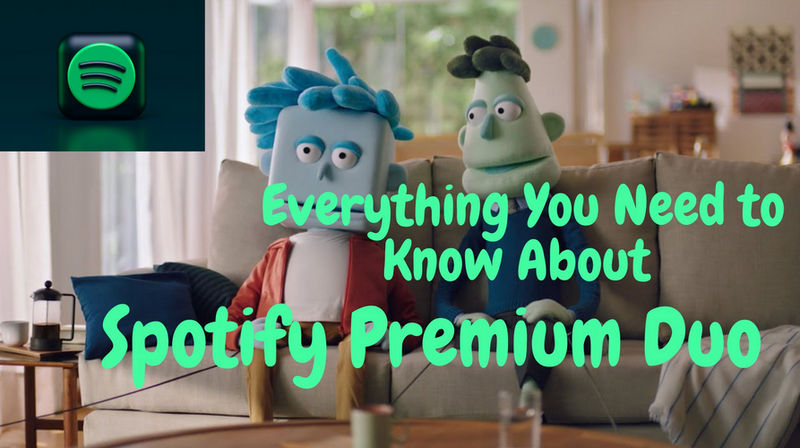 Scheduled to launch in July 2020, Spotify Duo is a subscription service that can be accessed by two people as long as they share the same address. You will get a separate Premium account and no need to share login information. This plan is designed to enhance your music streaming experience while ensuring privacy and individuality for both users.
By subscribing to the Spotify Duo plan for $14.99 per month, two people can share the cost and pay only $7.5 each, which is $3.5 less than the regular price of $10.99 for an individual plan. Moreover, new or free Spotify users can try the Spotify Duo plan for free for one month.
Note: The users who already have access to the Duo plan premium account won't be able to take advantage of the Spotify Duo free trial.
Spotify Premium Duo and Spotify Premium Family are two different subscription plans that Spotify offers for people who want to share their music with others. Here are some of the main differences between them:
| | |
| --- | --- |
| Premium Duo | Premium Family |
| two people who live at the same address | six people who live at the same address |
| $14.99 per month | $16.99 per month |
| Duo Mix playlist | Family Mix playlist |
| Plan managers do not have the ability to block any of a member's content, but they can kick them out of the plan | Plan manager has the right to block explicit content for any member of the family |
Spotify Premium Duo is for two people who live at the same address, such as couples, roommates, or siblings. Spotify Premium Family is for up to six people who live at the same address, such as parents and children.
Spotify Premium Duo costs $12.99 per month, while Spotify Premium Family costs $14.99 per month. Both plans are cheaper than buying individual Premium accounts for each person.
Spotify Premium Duo includes a Duo Mix playlist, which is a personalized playlist based on the music tastes of both people on the plan. Spotify Premium Family includes a Family Mix playlist, which is a personalized playlist based on the music tastes of each member of the family.
Spotify Premium Family also allows the plan manager to block explicit content for any member of the family and provides access to a special Spotify Kids app for children under 12 years old. Spotify Premium Duo does not have these features.
Spotify Premium Duo is only available to two people living in the same location. This is to ensure the scheme is not abused by people who do not live together. Spotify will check your address to determine if you are eligible for this program. Initially, Spotify thought of using GPS to check your location, but they dropped the idea because they were concerned about your privacy. So they chose another way to verify your eligibility without violating your privacy.
Setting up a Spotify Duo account is not as difficult as we thought. The first person to sign up for a Spotify Duo plan becomes the plan manager. The plan manager will be responsible for processing subscription fee payments, setting up account addresses, and adding partners to the program.
-How to Set up a Premium Duo Account:
1. Sign up for a Spotify account or log in with an existing account.
2. Visit your 'Account' page to change your subscription.
3. Choose the Premium Duo Plan and proceed with payment.
-How to invite someone to join in Your Duo Account:
1. Log in to your Premium Duo account.
2. Go to the "Manage Duo" section.
3. Click "Invite Members" to add someone.
4. The member will get an email or a WhatsApp message. Tap the link and select "Accept Invite"
5. Log into your own Spotify account and enter and confirm the same address. You will then successfully join a member of your Spotify Duo.
6. If you want to remove a member from your Duo account, click "Remove Member".
Here are some reasons why Spotify Duo invitations may not work properly on your device:
1. Invitation link has expired: If your invitation link has expired for some reason, your invitees may not be able to join the Spotify Duo Plan. Make sure you send an unexpired invitation link.
2. Submitted address does not match: Most Duo invitations are rejected because neither residential address matches. When someone invites you to a Spotify Duo Plan, you must enter the same residential address.
3. Expired plan: If someone invites you, but after a while, the plan expires. At this time, you will not be able to join via this invitation link.
4. Region restrictions: Spotify Duo is not available in all regions, so you must confirm that you live in an area where the Duo plan is available.
Additional information:
Duo follows the U.S. rules that forbid trade and business with some countries. The U.S. Office of Foreign Assets Control (OFAC) decides which countries are banned. Duo does not let users log in to Duo-protected apps if their devices have IP addresses from those countries. Users will see an error message when they try to log in. For web-based apps, the message will say: "Access is denied. Duo Security does not serve your current location." For other apps, the message may be different but still show a login failure.
OFAC's Duo-related restrictions currently apply to the following countries:
Cuba (CU)
North Korea (KP)
Iran (IR)
Sudan (SD)
Syria (SY)
Crimea region (43)
Donetsk region (14)
Luhansk region (09)
Sevastopol region (40)
Blocked authentication will appear in the authentication log as "Restricted OFAC Location".
5. Someone's Joined Already: The Spotify Duo plan has a place to invite someone. If someone has already joined via your invitation link before, the link won't work for others.
6. Re-verification: After address verification fails, Spotify will send a new link to re-verify. If your re-verification process fails again within 7 days, they will block you from joining Spotify Duo for 12 months from the date of verification failure.
7. Limited Invitation: The Spotify Duo plan lets you invite only one person. The link will stop working if someone has already used it.
8. Broken Links: Spotify supports copying the invitation link and sending it to your partner, so if you need to do this correctly, the link may not work.
9. Whether the device is connected to the internet: When clicking the invitation link, make sure your device is connected to a stable internet connection.
A brief summary of the pros and cons of Spotify Duo is the following:
Pros:
1. Save money on subscriptions.
2. Enjoy all individual premium plan benefits at a discounted rate.
3. Each user has his or her own account - no need to share login credentials.
4. Get your own personalized playlists and custom recommendations from Spotify.
5. No need to take turns using the service (if you have been sharing a premium account).
Cons:
1. The hassle of splitting costs individually with other users (for Plan Managers).
2. Trouble with re-verifying address as required by Spotify.
3. Invited members are at risk of being kicked out of the program (it is entirely up to the program manager to do so).
Spotify Duo is a great plan for two people who want to save money on their subscriptions and keep their own accounts and preferences. It can be used by partners, friends, siblings, or parents with one kid. If you have a Family plan that is not fully used, you can switch to Duo and keep one account for the kids and one for yourself.
Spotify Duo isn't a good deal if both users can get the Student Plan. Two Student Plans cost less than Spotify Duo and also include Hulu with ads. Additionally, Duo may not work well if you and the plan holder are prone to arguments, since the primary user can remove other users from the plan at any time.
After your free one-month trial of Spotify Premium Duo, you'll need to pay a monthly fee to continue using the plan with your roommates. Is there a way to make Spotify Premium free forever? NoteCable Spotify Music Converter can give you what you want. This tool is designed to download Spotify as unprotected local music files without a subscription.
You can keep your favorite Spotify songs permanently, even if the Spotify Duo trial ends. In addition, the program converts Spotify songs, playlists, albums, podcasts, etc. to MP3, AAC, WAV, FLAC, AIFF, and ALAC at 10x speed. Moreover, the converted Spotify audio retains the original quality and 100% of the original metadata, including ID3 tags such as title, artist, album, album cover, track number, etc. With the powerful support of NoteCable Spotify Music Converter, you don't need to subscribe to Premium or Premium Duo to enjoy the benefits of Spotify Premium. The converted Spotify tracks are ad-free, switchable, playable offline, and more.
The Tool You Need:
Step 1Install and Run the NoteCable Music Converter and Choose Conversion Mode
Launch the NoteCable Spotify Music Converter on your computer. And then you can choose App Mode or Webplayer Mode as your conversion mode.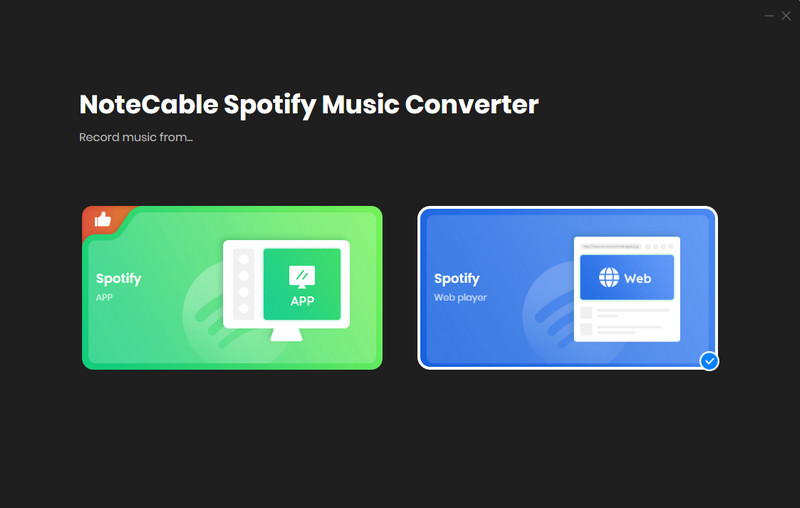 Step 2 Sign into Your Spotify Music Account
After choosing Webplayer Mode, you can log in to your Spotify account to access your Spotify playlists.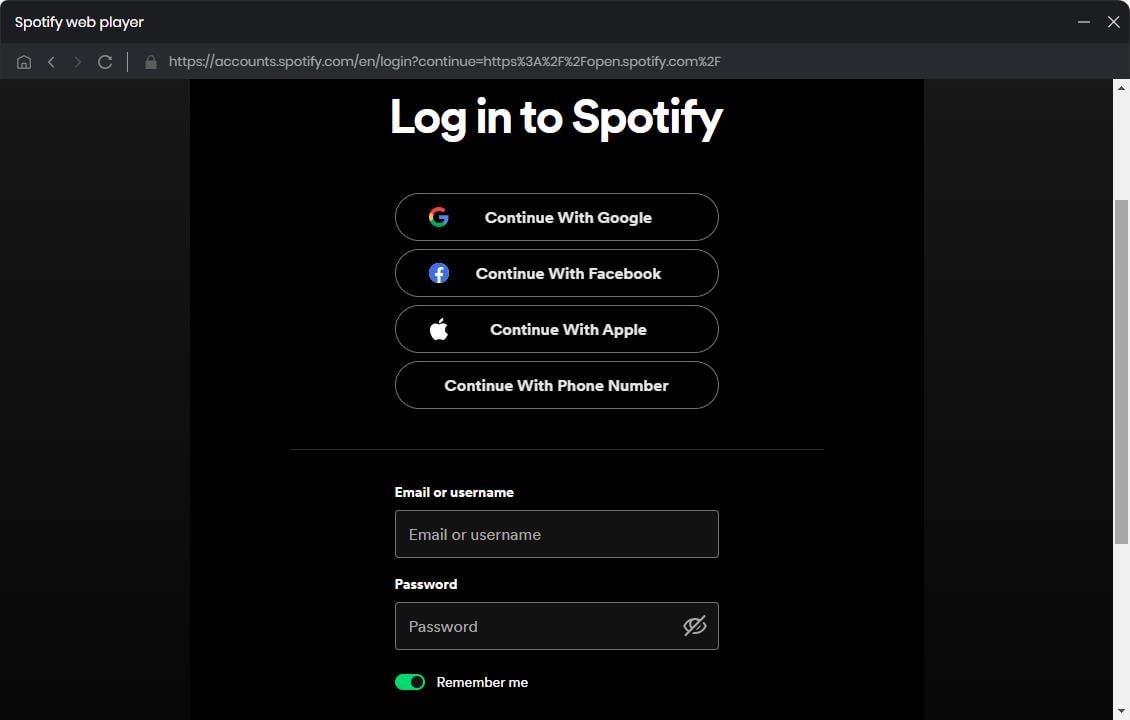 Step 3 Set Output Settings
Please go to click the Settings section on the left panel. Here you can set the output format, bit rate and sample rate of Spotify music. In addition, you could choose an output folder on your computer to store the downloaded Spotify music.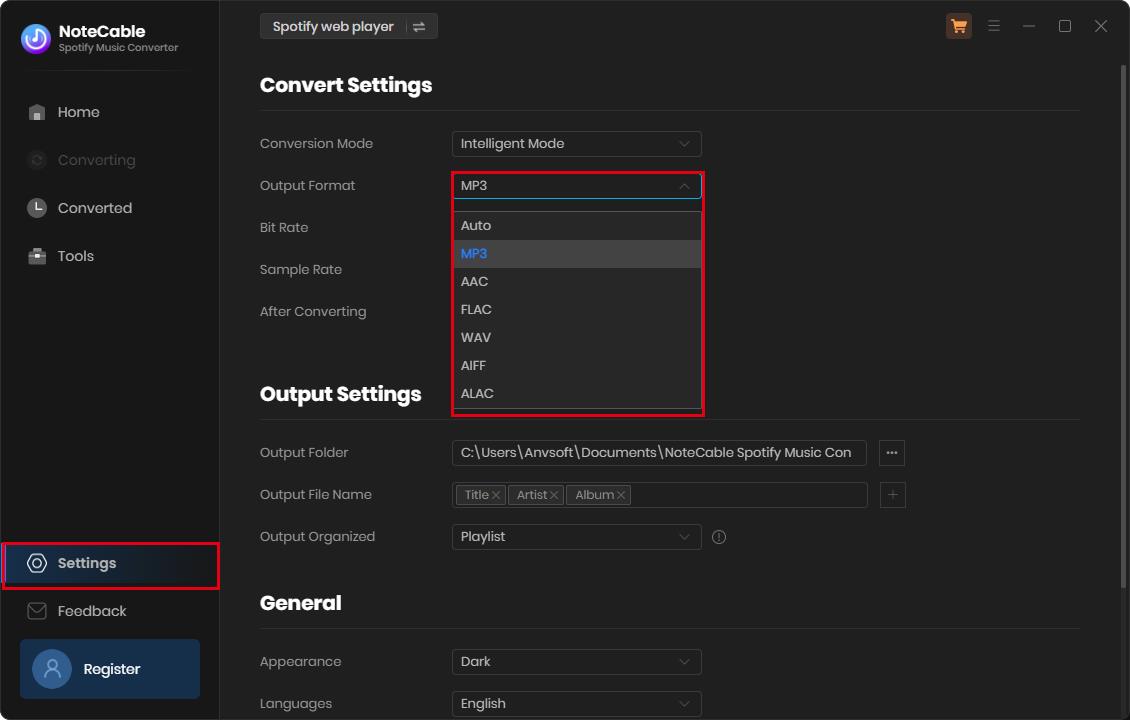 Step 4 Select Music to Convert
Now Choose a playlist from Spotify Premium you want to download. Next, click Click to add

button. Then NoteCable will recognize and load all the songs in this playlist. Tick the songs you'd like to download. Next, click Convert to start downloading.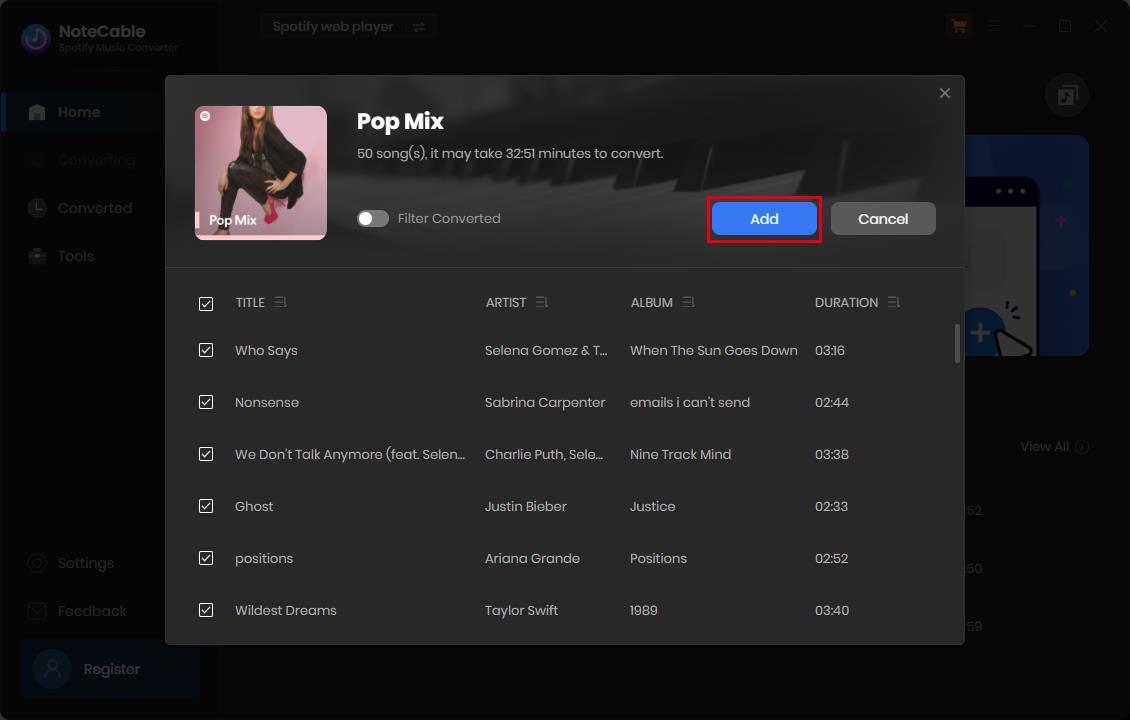 Step 5Check and locate the Downloaded Songs
Once downloaded, they will be stored in the local storage, in the destination folder. After the conversion is completed, click the Converted part, and you will find downloaded songs listed here. Click the folder icon behind the Duration, you can reach out to the local folder of your computer and you can also change the location of the songs at the same time.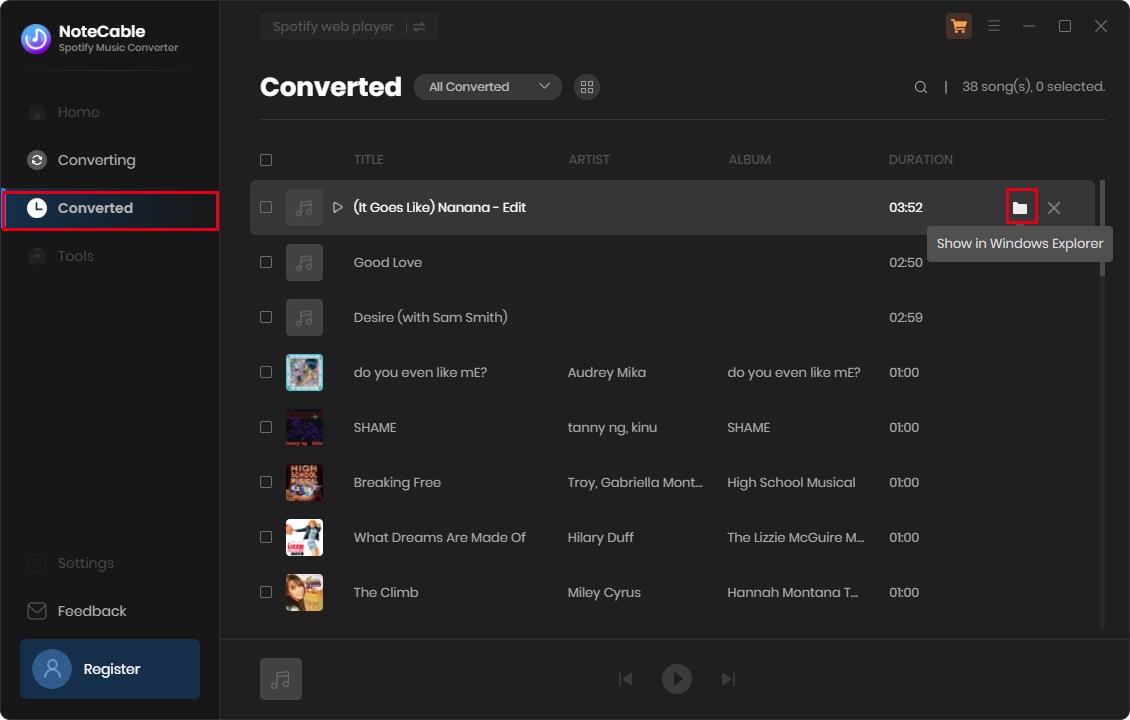 Since your Spotify songs have been downloaded as local music files on your computer, now you can enjoy the Spotify Premium songs for free.
Note: The trial version of NoteCable Spotify Music Converter enables us to convert the first minute of each audio file for sample testing, you can unlock the time limitation by purchasing the full version.
Summary
So, is Spotify Premium Duo right for you? If you live with your partner, roommate, sibling, or friend and love music, Spotify Premium Duo might be the perfect plan for you. If you want to listen to Spotify Premium songs for free, or want to convert Spotify Premium music to MP3 format, NoteCable Spotify Music Converter is worth a try. You will start a new music journey with a cup of tea.
---